Strolling across the USA (October 2023)
> I was quite focused on going only where I felt called, connected, or welcome; this filled my experience with a sense of purpose, sometimes in completely unexpected ways.

I'm not in the habit of documenting trips, especially sharing travel photos; I even used to avoid using my phone camera for some time, with an idea of 'being present instead'. Happy to see things differently now, but I notice that I take photos—capture, capture, capture—never re-visiting them much, even though it's often valuable for me to do that. This trip was special to me, so I would like to revisit what happened and create a nicely encapsulated memory for myself. I would like to generally share more about how I travel, as it's different from the way I usually see it happen and might even be interesting to some people. Perhaps this blog medium can break the 'photo album or stream' concept to share different kinds of things in context.
---
October 2023 was a busy month. I changed cities every couple days, knowing that I actually dislike travelling with that frequency, preferring instead to spend longer periods in places to go deeper. I explained my trip quite often as "I'm not here to see or do anything but rather to connect with my people", and it was a mindset that made bearable the hectic schedules and planning of bouncing around that much; 'attractions' visited can be counted on less than one hand, but there was an immeasurable quantity of diverse lenses into ordinary and everyday local life. With just my cabin-sized backpack weighing seven to nine kilograms, I was quite focused on going only where I felt called, connected, or welcome; this filled my experience with a sense of purpose, sometimes in completely unexpected ways.
2023.09.30 Winnipeg
My USA trip began in Canada with a visit to my cousin, who loves plants and lives in a small town near Winnipeg.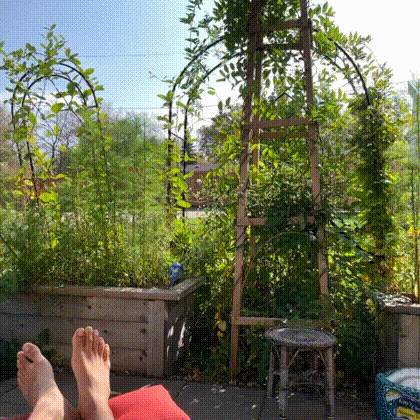 Then I headed south. I've had some anxiety about getting grilled at borders if I or my plans might seem strange, but I felt completely chill about showing up at pre-clearance without a return ticket. The agent actually seemed impressed with me 'not having a home address since 2019 as I often travel' and that I was 'planning to head to Brazil after maybe month in the United States'. "Let that guy in!" right?
2023.10.02 Minneapolis
Reef and I shared deep thoughts, Hamburger Helper, and lots of music.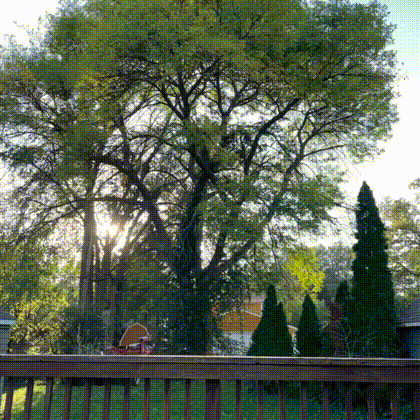 2023.10.07 Chicago
I was hosted by a friendly stranger and made my signature oatmeal dish, called "Poor man's risotto".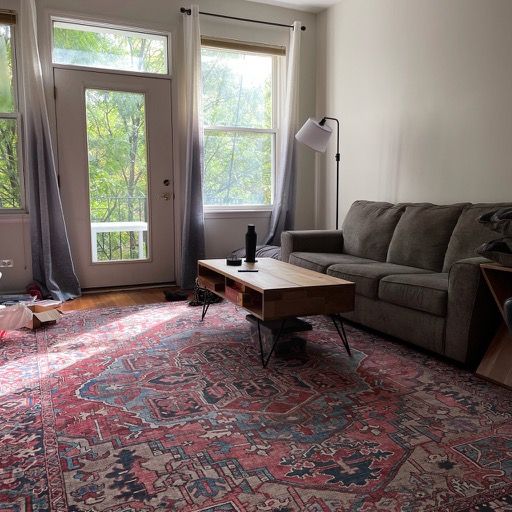 2023.10.09 Ithaca
Not sure how else I would have ended up visiting a place like this without knowing Omar, one of several friends I've made from Interintellect. Also not sure how to describe the range of our many, many conversations; he's what I call a 'generator', with much to say about many things.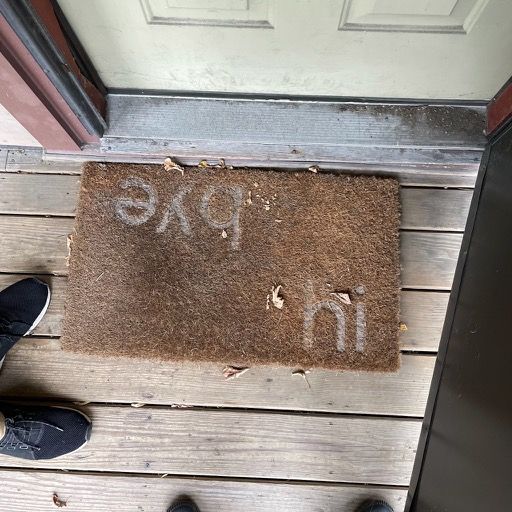 2023.10.12 NYC
I met Nathan again, and we talked about platforms, travel, and friendships. His room's walls are filled with cool posters.
I met briefly with Kaixi and Sruti, both of whom shared my residency experience at Moos, as well as Cristóbal, with whom I shared sentiments about Brazil, creativity, and computing.
For some reason, I met all of these people for the first time in Berlin last year.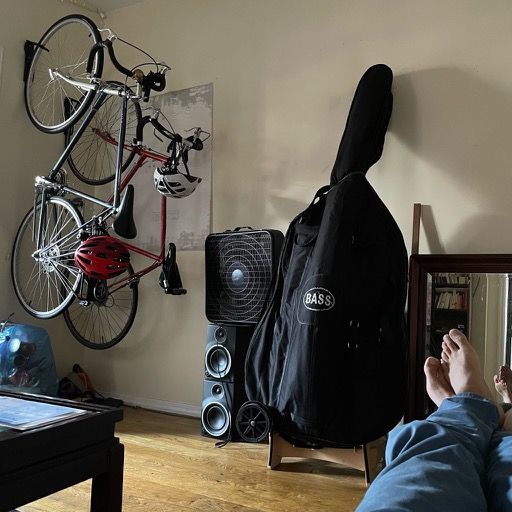 2023.10.15 Fuquay-Varina
A small town where homes have front yards larger than public parks from most cities. I got to stand inside Jess' legendary office.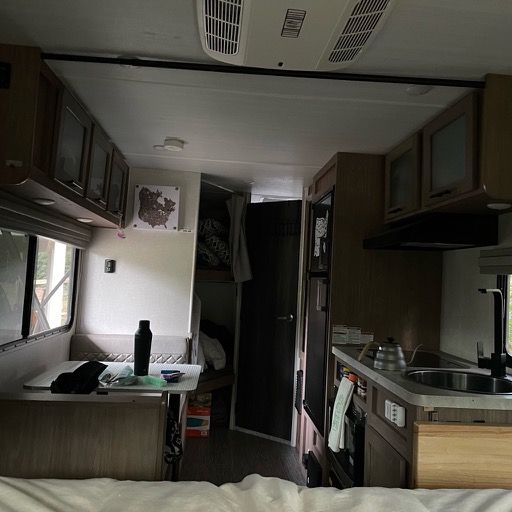 2023.10.17 Burlington
Life in April's co-op housing network, with many friends, groups, and projects passing through.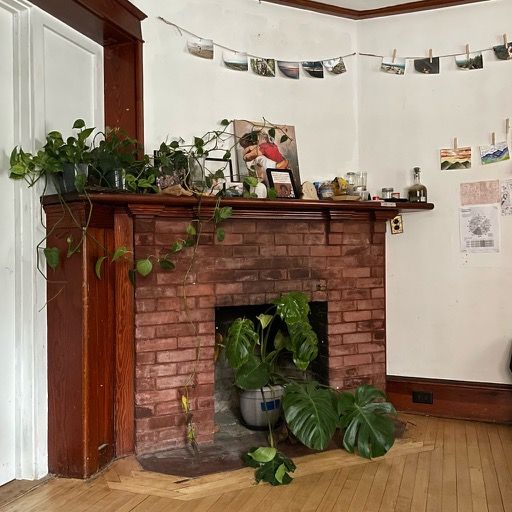 2023.10.20 Denver
I reconnected with Ted after many years, and stayed at Hearthstone Cohousing, where I had a fun jam with Danilo and Charlie.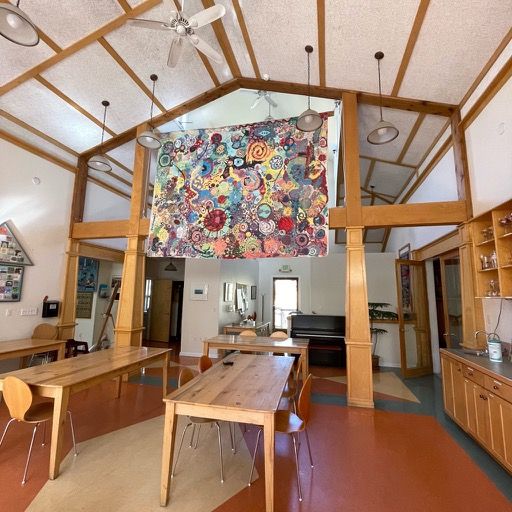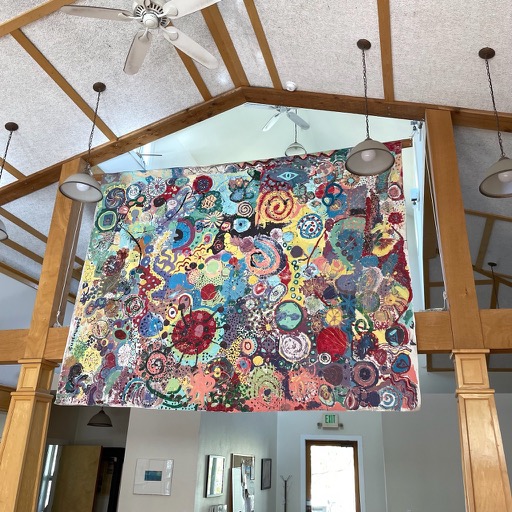 2023.10.23 Oakland
What a dreamy place! I've never seen so many beautiful plants and home gardens in one neighborhood. Benji's father in Sausalito showed me the amazing "It's-It" ice cream sandwich. Zach, who I met at Proyecto Lingüístico in Guatemala, let me play his mother's Steinway piano for 7 minutes. My childhood friend Andrew and his wife invited me for a wonderful hang and where we were all treated to an excellent Punjabi dinner from his mother-in-law. Lots of chats with Jessica and Tristan about human development, technology, and life; we made homemade Migas.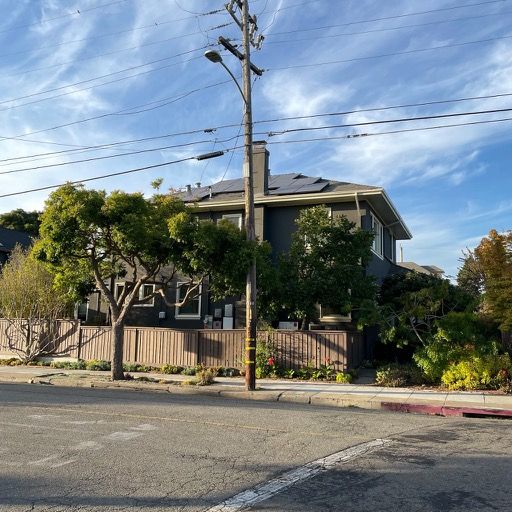 2023.10.28 Los Angeles
First-hand experience of the sprawling car city of angels with Vivek, training capoeira with a local Mojuba chapter, Gujarati thali buffet, many jams and musical moments, a taste of Baileys and Coke (forgot it was supposed to be Dr. Pepper).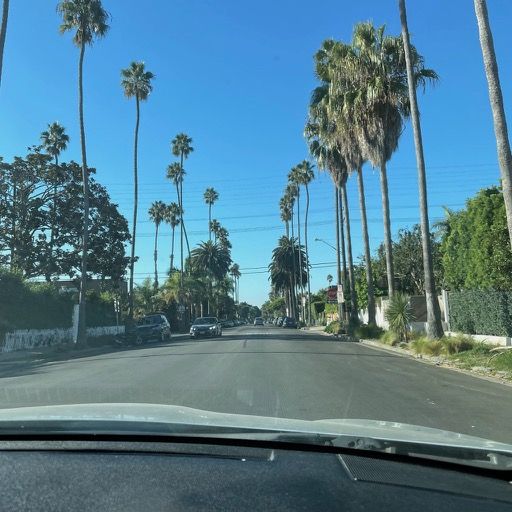 ---
This was a journey of connection, generosity, experiences, conversation, Strolling, cooking, music, beauty, and transformation. Certain moments that relate to my presence there instilled me with a sense of greater purpose, such as: one person unexpectedly getting closure after meeting me for the first time; another feeling emboldened to take more chances when talking to strangers; someone else leveling up their Portuguese and feeling empowered while understanding and speaking a new language.
I think it's important to acknowledge how, despite some quite transformational moments for me and others, this all started as a vague idea that I thought about frequently for months—it just felt like a cool thing to do someday, maybe. I simply ran it by my friends as it occurred to me, and then again when the possibility felt tangible or within reach; perhaps that planted seeds which prepared everything for later. This ultimately happened because it felt like the right time and because people seemed to be open and available—everything manifested easily, and it was indeed magical.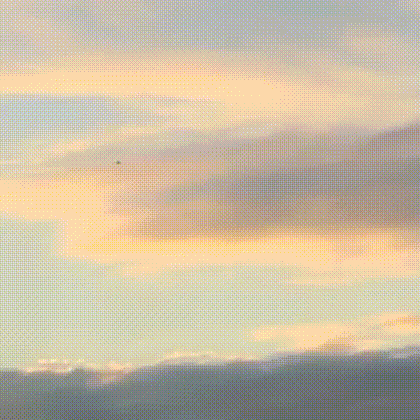 ---
Thanks (in alphabetical order) to Alice, Andrew (and family), April (and friends), Benji, Cristóbal, Despina, Douglas, Gatsby 🐱, Jess (and family), Jessica, Kaixi, LaJuana, Maitiu, Nathan (and roommates), Omar, Randolph (and family), Reef, Roshni, Russell, Sruti, Ted, Tristan, Vidhika, Vivek, Yatharth, and Zach, for being a part of this trip in some way and making it memorable.
---
If you want to hear some of the conversations from these times, sign up for the Strolling newsletter or follow me anywhere online to know when they're published.